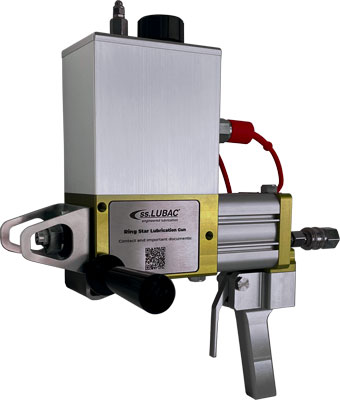 Riding ring lubrication system for rotary kilns: Ring Star
With the handy Ring Star riding ring lubrication gun or the fully automatic, stationary Ring Star automatic application unit, the lubricant can now be applied with pinpoint accuracy to lubrication points of rotary kilns that are very difficult to reach.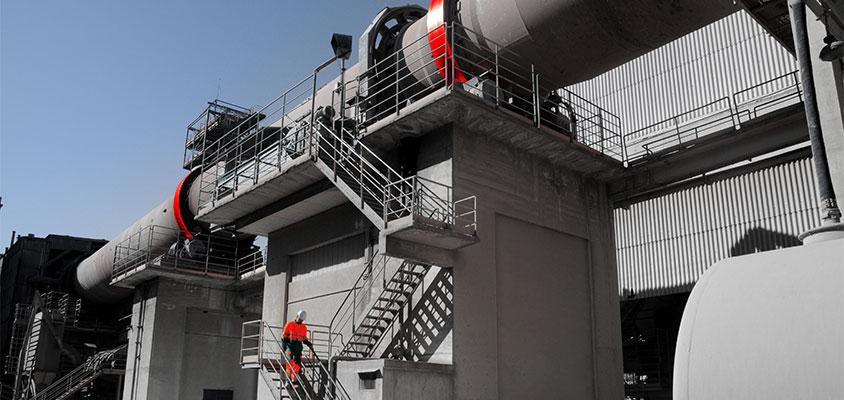 Lubricate riding rings from a
safe distance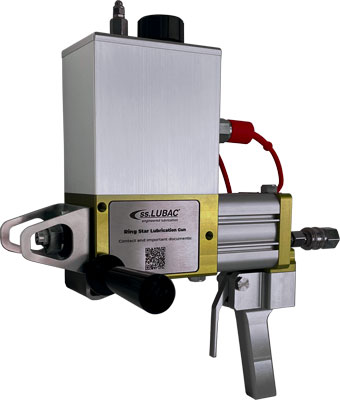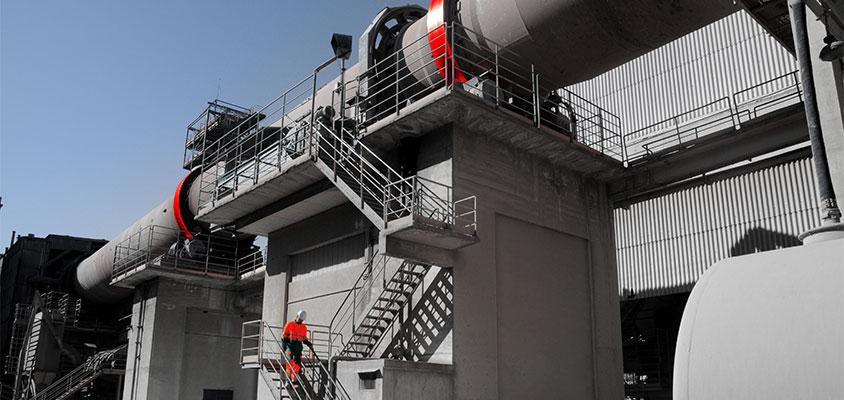 Automatic filling – proven process – safe for your employees
With the manual, compressed air operated lubrication gun from ss.LUBAC, the lubricant gets directly into the ring gap at high speed. The Ring Star lubrication gun is connected to the compressed air supply network at the operating site via a compressed air quick coupling and a handy hose line. Once the lubrication gun is filled with the lubricant, it is immediately ready for operation. By default, the device is equipped with a filling connection and a level sensor for automatic filling.
Precise lubricant application despite the toughest conditions
Until now, manual lubricant application into the riding ring gap of rotary kilns was a major challenge for maintenance staff. The reason: high temperatures and the rotating kiln tube represent a potential hazard that should not be underestimated. With the Ring Star units, the lubricant can now be applied precisely, in sufficient quantity and at a safe distance.