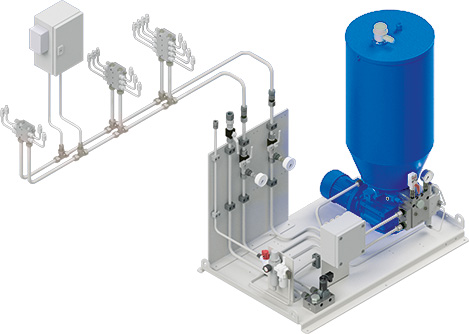 Dual Line Lubrication System
A dual line lubrication system is recommended for a large number of lubrication points with different lubricant requirements within a radius of up to 120 m, depending on the pipe diameter and ambient temperature, and can thus be used for the central lubricant supply of entire productions.
The monitoring possibilities of the main line up to the monitoring of individual lubrication points and the option to operate the system autonomously or externally controlled ensure a reliable supply of the lubrication points in the central lubrication system. The dual line lubrication system can be easily expanded by installing additional distributors.