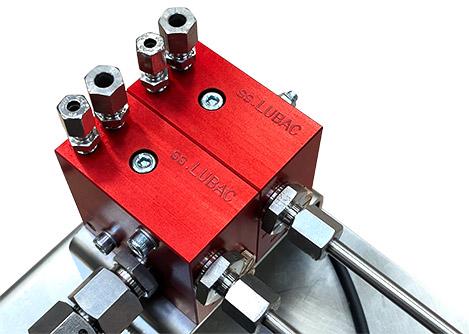 Oil – Air Chain Lubrication System AIR²
Our Oil – Air chain lubrication system AIR² has been specially designed to supply fast running conveyor chains with lubricating oil. The two independently controllable air streams blow the oil into the free spaces, e.g. of the chain, and thus ensure the supply of lubricant to the inner workings of the chain without unnecessarily contaminating its surface.
Of course, these systems are equally suitable for supplying other industrial plants in which similar requirements are placed on the precise and mist-free application of lubricating oil.